Customization Features – Efficient and Fun
How to Set a Custom Status
Set a custom status to add a descriptive status message and emoji that's visible to everyone throughout the application. Custom statuses can be set to expire after common time intervals or custom-selected dates and times.
Tap your profile at the top of the channel sidebar – select Set a Custom Status in the drop-down menu – choose a suggested status from the list – click Set Status.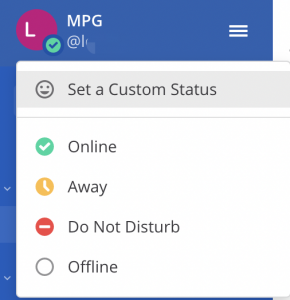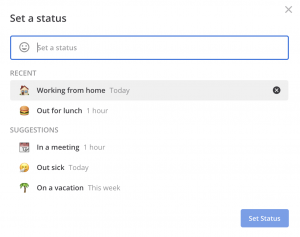 To clear a custom status, just click Clear Status, or select the Clear option next to your current status.
How to Set Your Availability 
Tap your profile, then specify your availability as Online, Away, Do Not Disturb, or Offline in the drop-down menu.

Say it with Custom Emoji
Not only you can post the already known Emojis, but create your own! Or just say it with a GIF!
Click the hamburger menu at the top of the channel sidebar – select Custom Emoji – tap Add Custom Emoji – enter a name and tap Select to specify a .gif, .png, or .jpg file for your emoji.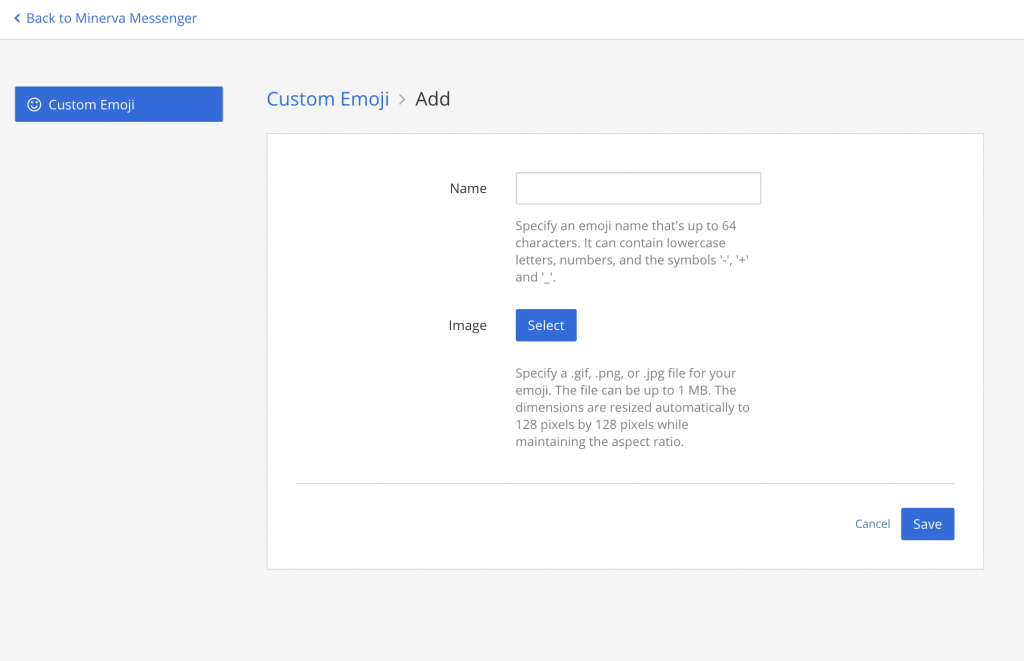 Now, your custom emoji is available to everyone on your Mattermost server.
References