User Name Display
After the initial login, Users' names display with the user name, email address, and first and last name (provided the latter fields were completed by the user) in posts and in the Direct Messages list.
To facilitate recognizing people in the Minerva Messenger Community,  we suggest that, next to the obligatory user name and registered email address, users include as well the following account information (of course, this is voluntary):
First Name
Last name (name of your Institute)
Example:
Minerva Messenger Service working at MPDL
User name: @minervamessenger
First Name: Minerva Messenger
Last Name: Service (MPDL)
Manage Profile Settings
You can edit the general settings anytime to configure your name, username, nickname, email address, and profile picture.
Click the hamburger menu in the Global Header – select Account Settings – tap Edit to configure the settings.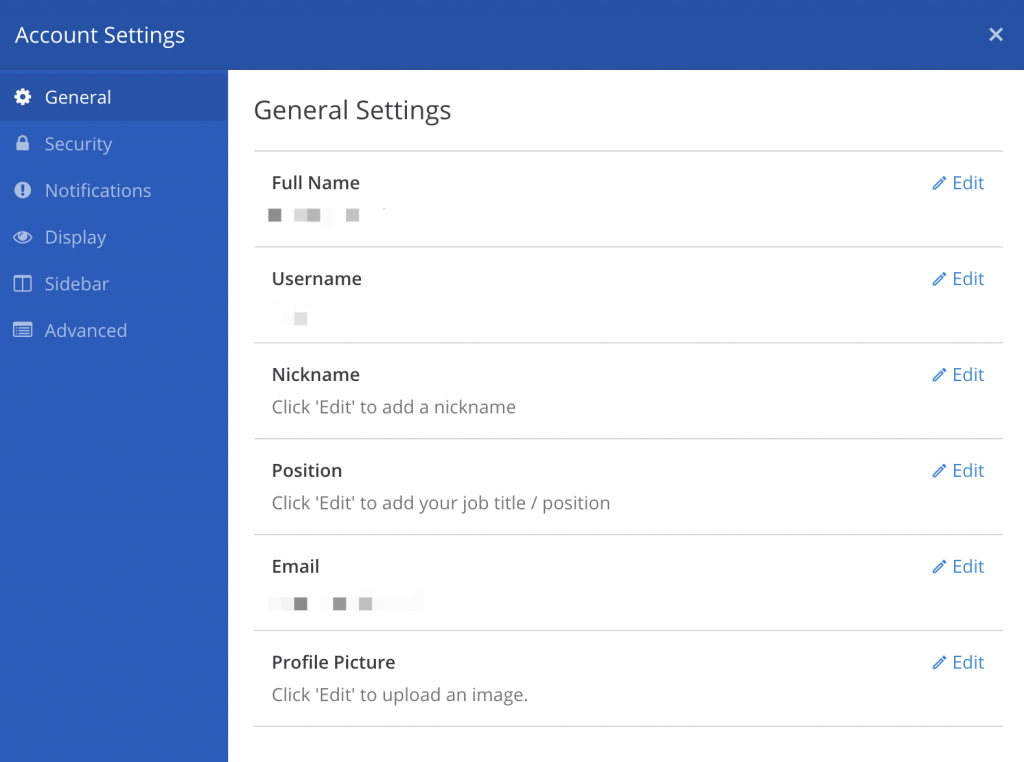 Reference